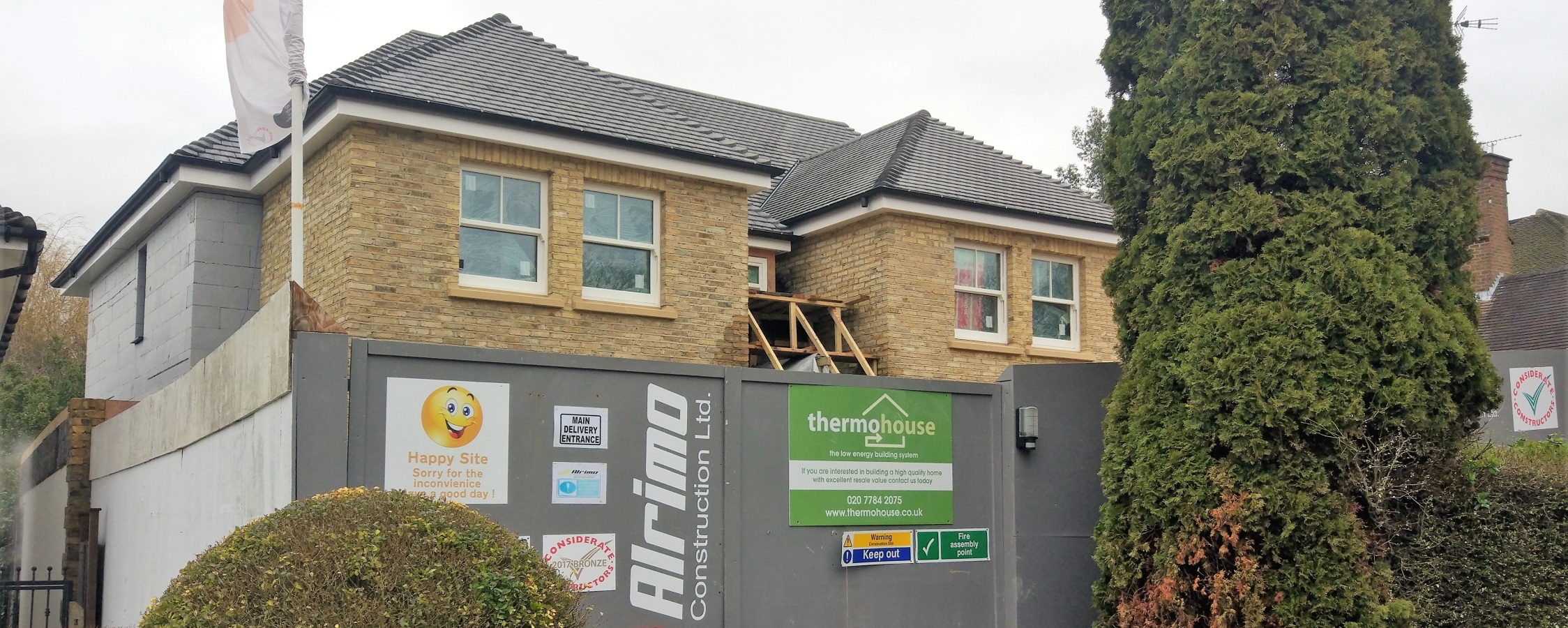 Executive Summary
This three storey build in Cockfosters was constructed over a reinforced concrete, cast in-situ partial basement, having a total build floor area of approx. 490m2
Challenges
Unfortunately, the client had been let down by a previous builder. He was left with a partially demolished house and an unfinished cast in-situ basement. The client had spent several frustrating months with a site at a complete standstill. When the architects HealyCornelius got involved, they aimed to get the house completed quickly and to a high standard. HealyCornelius began looking for a building solution which could be erected quickly and could be integrated into the original structural design.
How Thermohouse Helped
Within a month of meeting with the client and designers, Thermohouse began work on site. Our specialist construction team worked in tandem with the main contractor to ensure that the project was completed as per the rapid building programme. Thermohouse supplied and installed the external ICF walls from ground floor to roof as well as fitting the steel roof structural supports and ThermoRoof panels.
healycornelius design
About: 
Formed in 2004, healycornelius design has developed an architectural, technological and design practice to serve a growing client based for projects in the South East of England and South West of Ireland. The practice has grown steadily, nurturing a strong team of architectural technologists, architects and designers who create solutions and deliver consultancy services to private and commercial clients, architects and interior designers.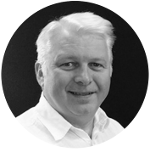 Niall Healy
MCIAT C.Build E MCABE
Managing Director
healycornelius design
KeyPoints
Location:
Cockfosters, Barnet, Hertfordshire
Building Type:
3 storey house + basement
Size:
490 m2
System Components:
thermowall thermoroof