Executive Summary
A young family in Brent Cross, North-West London had outgrown their current home. The predicament was that they were surrounded by a close-knit community and had no desire to move. The family got in touch with architects HealyCornelius to discuss their options. As it became clear that their energy and space requirements would not be fully met with a renovation and extension, they began discussing the possibility of a demo & rebuild. Once they had considered both options, the cost and time involved with a refurbishment was incompatible with their needs. This family wanted to be back in their home as early as possible.
Challenges
To meet his clients wishes for an energy efficient home with a fast construction time HealyCornelius contacted Thermohouse to see if we could satisfy their requirements. The existing house would need to be demolished and a new larger dwelling built in its place. However, the size of the site and proximity to neighbouring properties could be a potential issue.
How Thermohouse Helped
Thermohouse provided a rapid supply and install service for the project. We promised to deliver a structural, airtight, thermal envelope for the two and a half storey dwelling with a total floor area of approx. 360m2. The Thermohouse build was inclusive of all external walls, internal load bearing walls, Thermofloor panels for the intermediate concrete floors and the Thermoroof passive roofing panels to a challenging roof design. Thermohouse also supplied their 225mm Thermoboard (U=0.12) for the ground floor insulation which is used for the installation of underfloor heating pipes.
healycornelius design
About: 
Formed in 2004, healycornelius design has developed an architectural, technological and design practice to serve a growing client based for projects in the South East of England and South West of Ireland. The practice has grown steadily, nurturing a strong team of architectural technologists, architects and designers who create solutions and deliver consultancy services to private and commercial clients, architects and interior designers.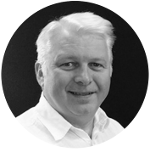 Niall Healy
MCIAT C.Build E MCABE
Managing Director
healycornelius design