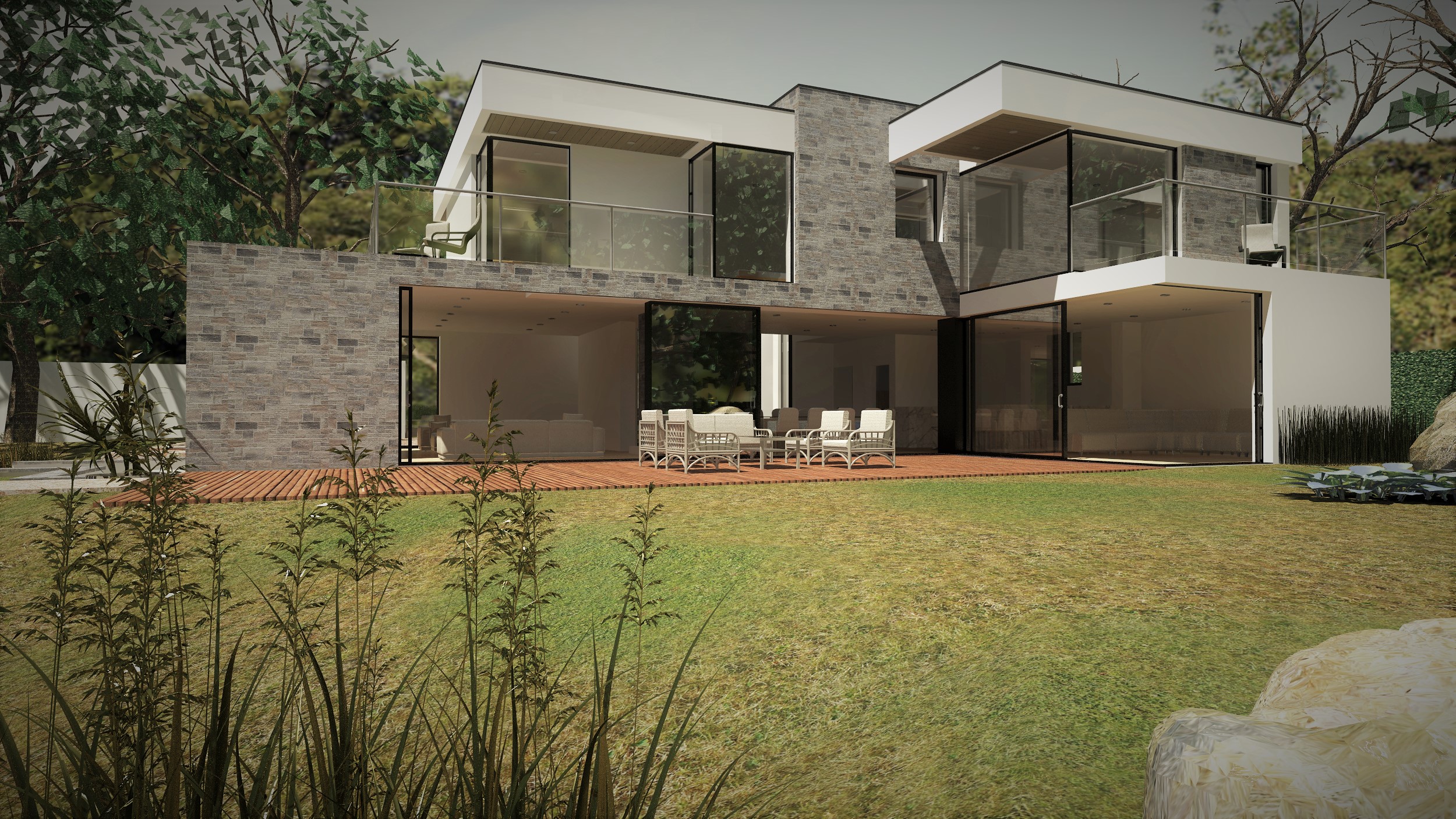 Executive Summary
A little piece of Portugal can now be found and admired in the beautiful village of Sunningdale, Ascot.
This thoroughly modern two storey house with basement in Ascot was inspired by the client's Portuguese heritage. Designed by a Brazilian architect, they set out to achieve a concept based on space and light. In a mere 10 weeks, Thermohouse constructed this contemporary house, ready for finishes.
Challenges
Due to its modern Mediterranean style, the design featured large openings over 10M in length without any intermediary supports, allowing for uninterrupted views to the garden at the rear of the house. The space itself is predominantly open plan, this coupled with the freedom offered by the considerable amount of glazing, enables the inhabitants to be transported into the woodland surrounding the dwelling.
However, these design characteristics were unachievable with traditional building methods. On top of this, the client had issued a tight schedule for completion. The client aimed to move his family in to the house by Christmas. Furthermore, the house would need to be built, in what turned out to be, the hottest summer in UK history.
How Thermohouse Helped
The Thermohouse team built this extraordinary house in UK's hottest summer in a short building programme of only 10 weeks! Our Thermohouse ICF building system, in collaboration with a light steel frame, enabled the client to achieve his dream home. Utilising the thermal mass of concrete and the exceptional insulation values of our ICF walls, floors and roof panels, we were able to build an energy efficient house, despite the sizeable volumes of glazing it features.
The Thermohouse scope of works included: excavation, raft foundation, ICF basement, strip foundations, ICF external walls, ICF internal loadbearing walls, intermediate low energy concrete floors, and insulated concrete flat roof.
LPM Arquitetura
About: 
Luiz Philipe Marques
Architecture and design
www.lpmarquitetura.com